Wine Estate
WINE ESTATE REVERCHON
At our estate the centuries-old wine culture is all around you: in the spacious park of the grower's lodge, which lies right above the huge vaulted cellar, below ancient trees and surrounded by hydrangeas, roses and lavender, you can enjoy the excellent Riesling and Pinot wines from our vineyards with all your senses.
We live and work with nature; it is our most precious treasure.
Preserving the cultural landscape of our steep sites demands responsible and sustainable cultivation of our vines, which means not only careful pruning but also working completely without insecticides, pesticides or herbicides.
Our wines are treated with the same tender care extended to our vineyards during the growing season and our grapes at harvest time. All our wines are fermented deep down in our permanently cool underground cellar – dug into slate in 1924 – with ambient natural yeasts, in stainless steel as well as large wooden casks from Austrian barrel-maker Stockinger.
We have a very clear idea of what distinguishes wines from the Saar, and our team continues to extend this philosophy to our sites Herrenberg and Bockstein, both with their very own individual character: their common denominator being accessibility, purity, precision and an elegant and ripe acidity.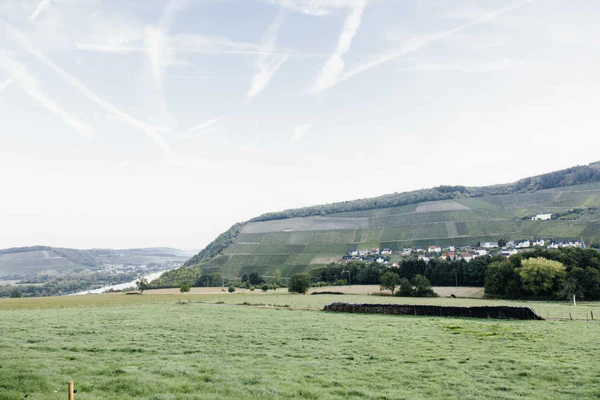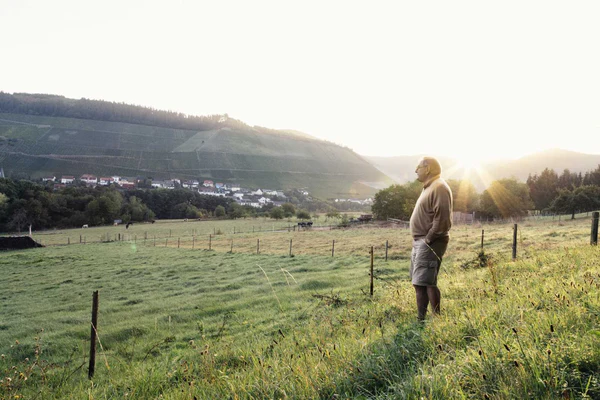 SAAR
As one of the great traditional houses of the Saar, the history of which dates back to the year 1627 and beyond, our estate is the source of mineral wines, trademark of the Saar. The "monumental" Bockstein at Ockfen, as well as our monopoly "Herrenberg" at Filzen, the latter site located directly behind the lodge and cellars provide us with optimal conditions for the production of terroir-specific wines. A high proportion of old vines, many of up to 100 years of age, some still on their original roots, subsequent plantings propagated from genes with low yields and small berries, represent the foundation for complex wines with great expression and moderate alcohol. Our vineyards lie at the lower end of the Saar at heights of between 160 and 250 metres. In this cool climate the small berries produce particularly subtle aromas.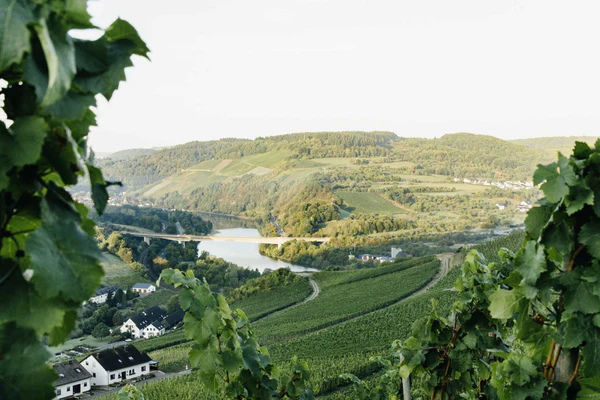 Vineyards
The steep site of the Herrenberg comprises 6.5ha and the vines are located on weathered slate. It has been cultivated as a vineyard for over 1000 years and is in our sole ownership. Since 2016 Reverchon once more owns substantial holdings in the heart of the most famous site of the Saar, the Ockfener Bockstein. Here we use the grapes from old vines from a site that formerly belonged to the State Domaine to produce amongst other wines our Grosses Gewächs and our off-dry Kabinett.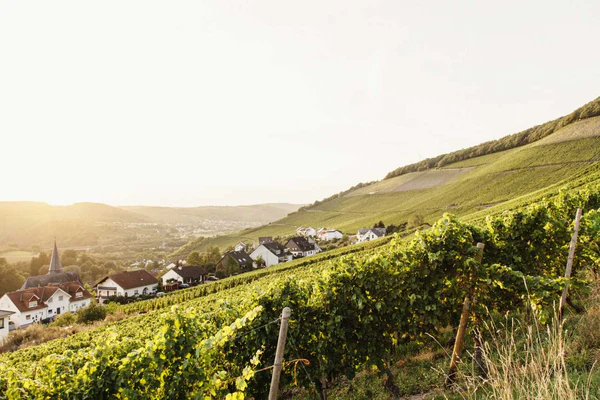 Wines
Our real pride and joy are the complex terroir wines with their great capacity for aging.
Jewels in the crown of our Riesling collection are therefore the Grands Crus from the steep slopes of our historical sites Filzener Herrenberg (monopoly), Pulchen and the Ockfener Bockstein. Our estate wines are produced in the three typical local styles of trocken, feinherb and lightly fruity. We also cultivate Weißburgunder (Pinot Blanc) and Spätburgunder (Pinot Noir), which have complemented Riesling along the slopes of the Saar since forever. We also have an extensive archive of mature single vineyard Rieslings from the best vintages of the last 60 years.
Our sparkling wines made by the traditional method with second fermentation in bottle go back a long way: As far back as the 19th century, Sekt from the Saar enjoyed a magnificent reputation! Just as in bygone days, today the base wines from our own grapes are left to mature on their lees for a prolonged period of time to develop their specific subtle aromas and elegant mousse.
The People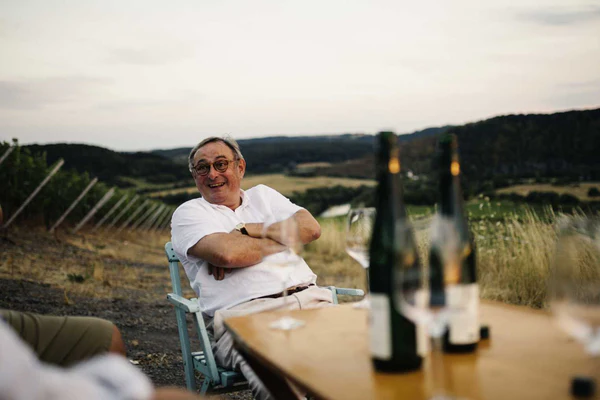 Hans Maret, born in Trier, auditor, banker, investment manager and wine lover has put our venerable estate back on its feet with great personal commitment and his profound knowledge of business management, architecture and art. His love of wine was already nurtured in his childhood, when his parental home was a meeting place for many of the great growers of the Saar and Mosel.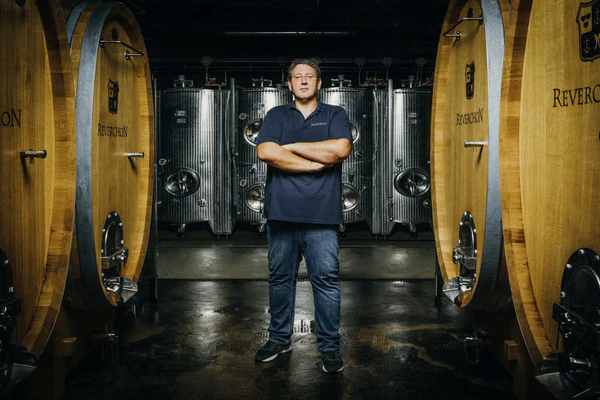 Our estate manager Ralph Herke, born in the Rheingau, in charge as oenologist since 2013, is fulfilling our great ambition to take the Reverchon estate back to the elite of Saar wine producers, constantly improving standards in the vineyards and the cellar and coordinating a young and well-motivated team of highly qualified members. Julia Brittnacher and our team are happy to welcome guests at our vinotheque and guest house.
She is also in charge of distribution and marketing.
Guest House Reverchon
An idyllic and quiet country residence near the historic Roman town of Trier. At the foot of the vineyards on the banks of the Saar, this has been a place of rest and relaxation for more than 200 years. Our thoughtfully renovated listed manor house, built around 1880 in the style of a Swiss country lodge, provides most peaceful overnight accommodation.
An alternating façade of clinker and local sandstone is complemented by cast-iron pillars from Belgium, parquet flooring and cement mosaic crazy paving Works of art collected by the owner provide tasteful décor. Having arrived at the Reverchon estate and manor house, our guests will enjoy a memorable time experiencing the unique pleasure only wine from the Saar can provide. Our experienced hotel manageress Dagmar Hümer, your host at the country residence and in charge of organising events, offers you a warm welcome.nd kümmert sich um die Bereiche Landhaus und Veranstaltungen.