Sport
Spend an exciting, active holiday in the Saar Valley and the surrounding area.
Whether it is cycling, hiking or golfing, sports friends will get their money's worth.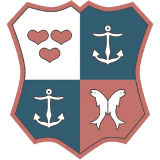 Golf
Take advantage of the close proximity to Luxembourg to practice your golfing on one of the five magnificent golf courses. The courses have par 3, par 4 or par 5 holes, offering plenty of challenges.
The golf courses in Luxembourg are:
Golf Christnach, Golf Clervaux, Golf Club Grand Ducal Senningerberg, Golf du Luxembourg Junglinster,
Lux Golf Center Kockelscheuer.
Miniature golfers will also enjoy the various courses in the country and can spend a nice day with the whole family.
The minigolf facilities available are:
Minigolf Berdorf, Minigolf Consdorf, Minigolf Fuussekaul, Minigolf Remich, Minigolf Vianden.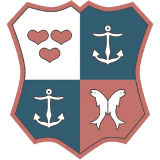 Cycling
Idyllically situated along the rivers Saar and Moselle, there is an extensive network of cycle paths.
Whether the Moselle or Saar cycle path or the Veloroute SaarLorLux – there is something for everyone.
You can borrow bicycles at the following locations:
Bike-Passion, Konstantinstraße 1, Konz – Tel. 06501 12196
Saarbike Store, Trierer Straße 9, Saarburg – Tel. 06581 9981114
You also have the possibility to take the "Radelbus":
The minibus (with bike trailers) will take groups of 4 to 16 people to the most beautiful starting points in the region.
Please feel free to contact Saar-Obermosel-Touristik (phone: +49(0)6501/601 8040) for further information.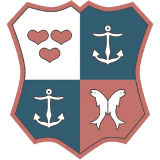 Hiking
Experience the breathtaking nature of Saar and Upper Moselle.
Steeply sloping vineyards, quiet meadows, unadulterated valleys, or even deep gorges – the region around the wine village of Filzen is a tantalizing combination of contrasts. Hike along the Moselsteig and its side paths or meander along the dreamy curves of the Saar-Hunsrück-Steig, across the Saar Valley and discover the most beautiful landscapes.
Hiking trails in the region:
Moselsteig Stage 4, Konz, Trier, 21 km, approx. 6h walking time, moderately difficult
SaarRieslingSteig, roundtrip starting at Schoden, 17.5 km, approx. 6.5h walking time, difficult
Traumschleife Kasteler Felsenpfad, roundtrip starting at Klause Kastel, 8.8 km, approx. 3 h walking time, moderately difficult.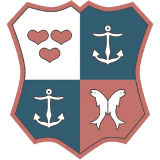 Watersports
Fun in cool waters! For water sports lovers, there are various offers to choose from.
In the indoor swimming pool and the open-air pool in Saarburg, as well as in the newly opened Saar-Mosel-Bad in Konz, you can swim your laps or simply relax in the resting areas.
At the water sports center Schoden you can rent canoes and explore the region from the water.
Our recommendation: The tour around the Saarbogen. Untouched nature, interesting wildlife and a little kick with a ride through the rapids.
A new kind of fun is standup paddle boarding, where you stand upright on a surfboard and propel yourself along with a paddle.
Contact: KanuSaarFari, phone: +49(0)6581/910103, mobile: +49(0)152/34003462.